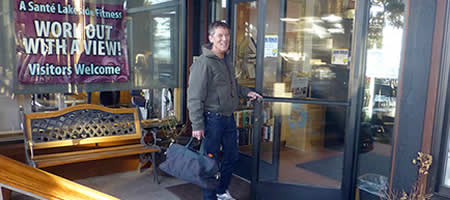 Work Out With A View.  Group Fitness Classes. Personal Trainers. Pilates Studio and more…
Live up to your personal expectations.
At A Santé Lakeside Fitness, we are your partner in being fit and getting stronger. In a community known for its outdoor lifestyle, we provide you with the equipment, trainers and classes to help you get where you're going. Better.
Latest From The Fitness Blog
Are you READY? The A Sante' Fitness 30 Day Cardio Challenge begins on Friday, May 1st. We encourage you to take this challenge! Summer is right around the corner and this is a great time to strengthen
Did you make a resolution to eat better and move more this year?
How is it going?  Do you need to RE-COMMIT, RE-ENERGIZE and RE-BOOT?
Don't forget: We have 9 monhs left in this year! You