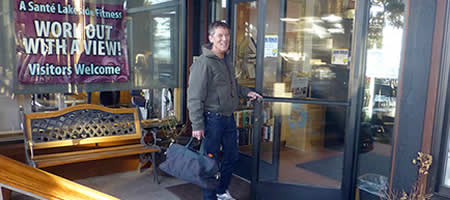 Work Out With A View.  Group Fitness Classes. Personal Trainers. Pilates Studio and more…
Live up to your personal expectations.
At A Santé Lakeside Fitness, we are your partner in being fit and getting stronger. In a community known for its outdoor lifestyle, we provide you with the equipment, trainers and classes to help you get where you're going. Better.
Latest From The Fitness Blog
Did you know that A Sante' offers Pilates Reformer and Mindful Movement Training?  We do and highly recommend you schedule a session with Peggy Patterson to experience the intelligence and innovation PILATES for yourself! Enjoy
Next challenge begins April 15, 2017 – The 30 Day Squat & Ab Challenge!
Are you ready for a tight mid-section, killer thighs, and gorgeous glutes?
Take up this 30 Day Ab & Squat Challenge challenge