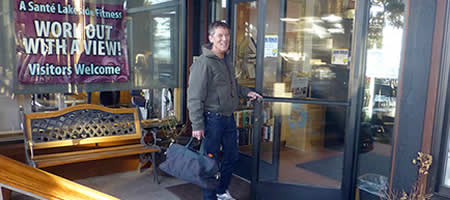 Work Out With A View.  Group Fitness Classes. Personal Trainers. Pilates Studio and more…
Live up to your personal expectations.
At A Santé Lakeside Fitness, we are your partner in being fit and getting stronger. In a community known for its outdoor lifestyle, we provide you with the equipment, trainers and classes to help you get where you're going. Better.
Latest From The Fitness Blog
We're Closed Again 
On July 13th, the California Department of Public Health ordered new restrictions on indoor business sectors in Placer County as part of a statewide effort to slow the increased spread of coronavirus.
SCHEDULE YOUR WORKOUT AHEAD OF TIME WITH OUR NEW ONLINE SCHEDULER
Please reserve only one appointment slot per day due to Covid-19 restrictions. Member workouts are limited to 1-hour time slots and you are required