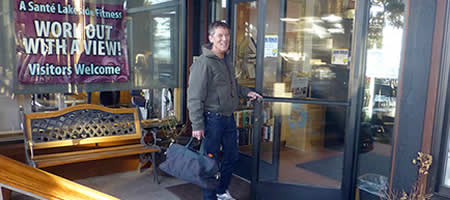 Work Out With A View.  Group Fitness Classes. Personal Trainers. Pilates Studio and more…
Live up to your personal expectations.
At A Santé Lakeside Fitness, we are your partner in being fit and getting stronger. In a community known for its outdoor lifestyle, we provide you with the equipment, trainers and classes to help you get where you're going. Better.
Latest From The Fitness Blog
As the summer sun starts to set and the crisp mountain air hints at the arrival of fall, it's time to refocus on your health and wellness journey. A Sante' Lakeside Fitness is thrilled
At A Sante' Lakeside Fitness, we are thrilled to welcome our newest addition to the fitness family, Josue "JJ" Sandoval. With his impressive background and passion for health and wellness, JJ is here to