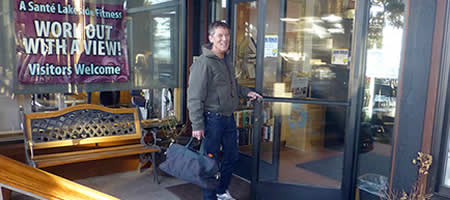 Work Out With A View.  Group Fitness Classes. Personal Trainers. Pilates Studio and more…
Live up to your personal expectations.
At A Santé Lakeside Fitness, we are your partner in being fit and getting stronger. In a community known for its outdoor lifestyle, we provide you with the equipment, trainers and classes to help you get where you're going. Better.
Latest From The Fitness Blog
CARDIO / BARRE CLASS WITH KATIE
We are happy to announce that Katie is back and ready to teach her Cardio / Barre Class starting this Wednesday, January 19th! Come join this fun and empowering
Beginning Wednesday, December 15, the state of California will require masks to be worn in all indoor public settings irrespective of vaccine status through January 15, 2022. To read more about the updated mask requirements CLICK HERE.