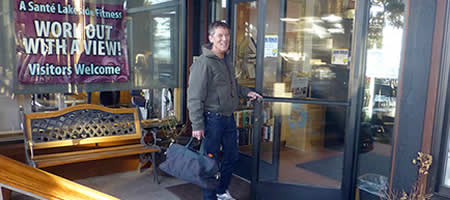 Work Out With A View.  Group Fitness Classes. Personal Trainers. Pilates Studio and more…
Live up to your personal expectations.
At A Santé Lakeside Fitness, we are your partner in being fit and getting stronger. In a community known for its outdoor lifestyle, we provide you with the equipment, trainers and classes to help you get where you're going. Better.
Latest From The Fitness Blog
We are so happy to be open again! It's been so nice to see some of you back at the gym! We want you to know that we take your HEALTH and
The day has finally come and we are happy to announce that the gym will reopen this Monday!
Placer County has recently moved to a less restrictive tier with the state allowing us