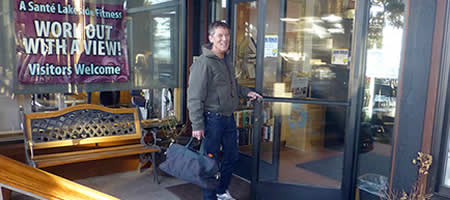 Work Out With A View.  Group Fitness Classes. Personal Trainers. Pilates Studio and more…
Live up to your personal expectations.
At A Santé Lakeside Fitness, we are your partner in being fit and getting stronger. In a community known for its outdoor lifestyle, we provide you with the equipment, trainers and classes to help you get where you're going. Better.
Latest From The Fitness Blog
"Motivation is what gets you started. Habit is what keeps you going." ~Jin Ryun
January is here and with the new year brings fresh energy to create healthy habits and goals. If you want to
Save $$ when you join in January, our 3 -month memberships are $185.
January is here and with the new year brings fresh energy to create healthy habits and goals. Of course, exercising regularly is