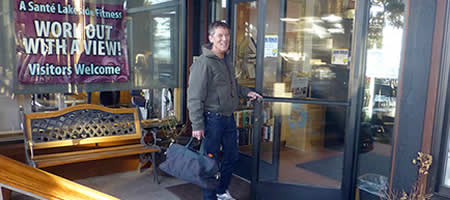 Work Out With A View.  Group Fitness Classes. Personal Trainers. Pilates Studio and more…
Live up to your personal expectations.
At A Santé Lakeside Fitness, we are your partner in being fit and getting stronger. In a community known for its outdoor lifestyle, we provide you with the equipment, trainers and classes to help you get where you're going. Better.
Latest From The Fitness Blog
If you've been wanting to get back to the gym and get your new year started right, now is your time to join with our 3 Ways To Save membership sale.
Each month A Santé Fitness offers 30-Day Challenges to help you reach your goals. You don't even need to come to the gym to do these workouts. We post the complete month's challenge online