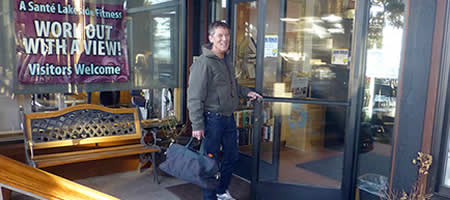 Work Out With A View.  Group Fitness Classes. Personal Trainers. Pilates Studio and more…
Live up to your personal expectations.
At A Santé Lakeside Fitness, we are your partner in being fit and getting stronger. In a community known for its outdoor lifestyle, we provide you with the equipment, trainers and classes to help you get where you're going. Better.
Latest From The Fitness Blog
Every January 1, likely, you make a resolution. By February 1, you may already have blown it. Let this be the year your resolution sticks. Here's how.
By Alexandra Kay, Shared from RealSimple.com
You've made a
WELCOME 2017
Wishing you peace, happiness and success in the New Year.
START THE NEW YEAR RIGHT!
COME BACK TO A SANTE' THIS JANUARY AND MAKE 2017 YOUR FITTEST!
3 ways to SAVE
1.  January only $20 with