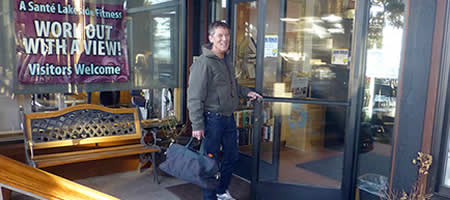 Work Out With A View.  Group Fitness Classes. Personal Trainers. Pilates Studio and more…
Live up to your personal expectations.
At A Santé Lakeside Fitness, we are your partner in being fit and getting stronger. In a community known for its outdoor lifestyle, we provide you with the equipment, trainers and classes to help you get where you're going. Better.
Latest From The Fitness Blog
Do you love A Sante Lakeside Fitness? If the answer is YES, please vote for us along with your other favorite businesses in the 2017 Best of North Lake Tahoe & Truckee contest!
Voting is
JUNE/JULY GROUP FITNESS UPDATES!
Monday morning Yoga at 9:15 with Kellee will now be a GENTLE YOGA class.
Tuesday morning GENTLE YOGA at 7:45 will now be taught by Tammy Graham.
Vicki will be