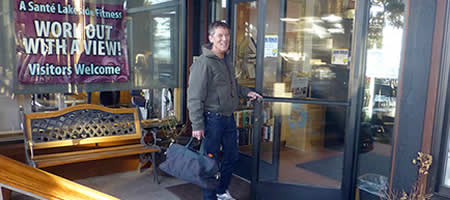 Work Out With A View.  Group Fitness Classes. Personal Trainers. Pilates Studio and more…
Live up to your personal expectations.
At A Santé Lakeside Fitness, we are your partner in being fit and getting stronger. In a community known for its outdoor lifestyle, we provide you with the equipment, trainers and classes to help you get where you're going. Better.
Latest From The Fitness Blog
Check out these fun new classes with Laura at A Sante'!
Yoga- Barre Class
Begins Thursday, March 22nd at 5:30 pm
Yoga~Barre is a total body fitness routine, utilizing a combination of Yoga, Pilates and dance exercise.
Join Sarah Hannala and Emily Weer at Asante Lakeside Fitness for a special moon serenade. We will call upon the power of Ganesha, the Lord of the moon in ancient yogic & Hindu mythology.