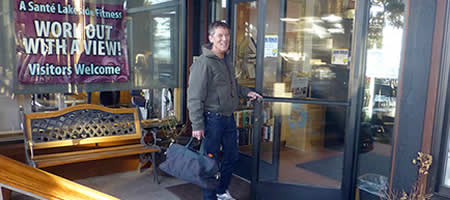 Work Out With A View.  Group Fitness Classes. Personal Trainers. Pilates Studio and more…
Live up to your personal expectations.
At A Santé Lakeside Fitness, we are your partner in being fit and getting stronger. In a community known for its outdoor lifestyle, we provide you with the equipment, trainers and classes to help you get where you're going. Better.
Latest From The Fitness Blog
by Dr. Tim Schroeder
As a chiropractor I study health everyday and because of that I know that I see it differently than most people. A lot of people come to me in Tahoe City
It's almost time again for our most popular challenge, the 30 Ab Challenge.
Take up this 30 Day Abs Challenge to tone up and boost your core muscles  and body strength to the max.
The 30