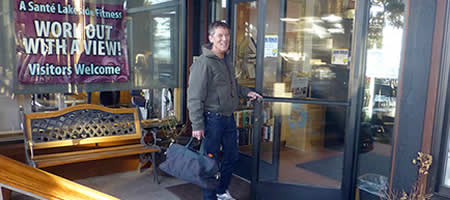 Work Out With A View.  Group Fitness Classes. Personal Trainers. Pilates Studio and more…
Live up to your personal expectations.
At A Santé Lakeside Fitness, we are your partner in being fit and getting stronger. In a community known for its outdoor lifestyle, we provide you with the equipment, trainers and classes to help you get where you're going. Better.
Latest From The Fitness Blog
We are happy to announce that Joy has returned to teach Zumba on Tuesday mornings. Come join this fun class that takes the "work" out of working out, by mixing low-intensity and high-intensity moves
Just an FYI of our hours for the upcoming 4th of July holiday weekend.
Sunday, July 3rd we will be CLOSED
Monday, July 4th we will be OPEN from 8 am – 1 pm –