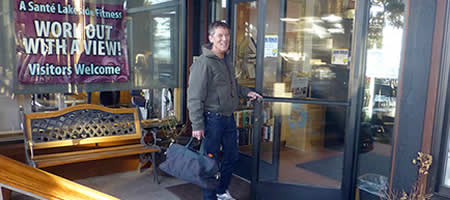 Work Out With A View.  Group Fitness Classes. Personal Trainers. Pilates Studio and more…
Live up to your personal expectations.
At A Santé Lakeside Fitness, we are your partner in being fit and getting stronger. In a community known for its outdoor lifestyle, we provide you with the equipment, trainers and classes to help you get where you're going. Better.
Latest From The Fitness Blog
It's that time of year again when we ask our members to take a few minutes to nominate, vote for and celebrate the very best businesses that North Lake Tahoe and Truckee have to
We'll be closed on April 17, 2022, for Easter. Have a sweet day & make a plan to get back to the gym on Monday!