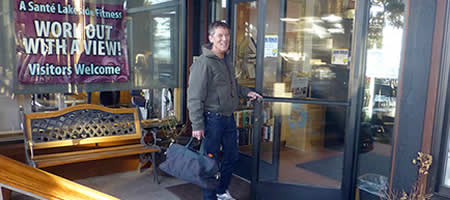 Work Out With A View.  Group Fitness Classes. Personal Trainers. Pilates Studio and more…
Live up to your personal expectations.
At A Santé Lakeside Fitness, we are your partner in being fit and getting stronger. In a community known for its outdoor lifestyle, we provide you with the equipment, trainers and classes to help you get where you're going. Better.
Latest From The Fitness Blog
Who's ready for the next A Sante' Fitness Challenge?  
We know it's been a busy summer and that fall is the perfect time to get back on track with your fitness goals.  This fun
Know any HIIT aces who struggle to run a mile? How about amarathoner who can't nail a box jump? The difference might lie in the makeup of their skeletal muscles.
People have two general types of