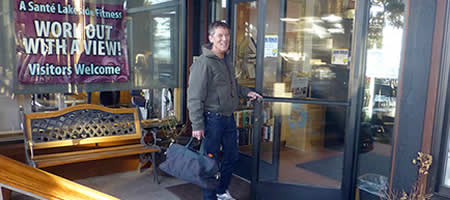 Work Out With A View.  Group Fitness Classes. Personal Trainers. Pilates Studio and more…
Live up to your personal expectations.
At A Santé Lakeside Fitness, we are your partner in being fit and getting stronger. In a community known for its outdoor lifestyle, we provide you with the equipment, trainers and classes to help you get where you're going. Better.
Latest From The Fitness Blog
We wanted to give you an update on where things stand in regards to safely reopening the gym. While we wish we could have opened sooner, we have been adhering to the framework guidance
Placer County moves to more restrictive tier meaning we must close the gym again.
Due to the increase in the spread of the Coronavirus, California has implemented new restrictions and moved Placer County back to the purple