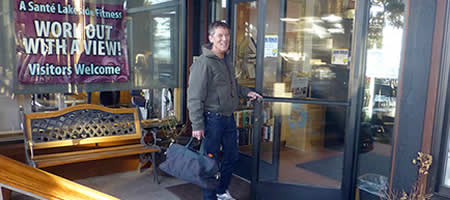 Work Out With A View.  Group Fitness Classes. Personal Trainers. Pilates Studio and more…
Live up to your personal expectations.
At A Santé Lakeside Fitness, we are your partner in being fit and getting stronger. In a community known for its outdoor lifestyle, we provide you with the equipment, trainers and classes to help you get where you're going. Better.
Latest From The Fitness Blog
To Live Your Best Life, Learn to Trust Your Gut
Shared from SunBasket.com
Although almost any weight-loss plan can yield short-term benefits, over time the pounds creep back, and it's not unusual to end up weighing
It's not a spa package. It's an every day practice for living your best life.
The time for being a workaholic, pulling all-nighters, or starving on a highly restrictive diet to earn bragging rights is