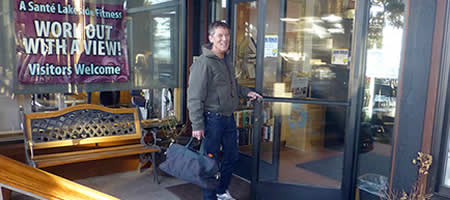 Work Out With A View.  Group Fitness Classes. Personal Trainers. Pilates Studio and more…
Live up to your personal expectations.
At A Santé Lakeside Fitness, we are your partner in being fit and getting stronger. In a community known for its outdoor lifestyle, we provide you with the equipment, trainers and classes to help you get where you're going. Better.
Latest From The Fitness Blog
A Sante' Lakeside Fitness Wishes You a Happy and Healthy 4th of July!
HOURS OF OPERATION FOR THE 4th OF JULY HOLIDAY:
Tuesday – July 3rd
5:30 am – 5:00 pm
Wednesday –  July 4th
7:00 am – 1:00 pm
Group Fitness Classes are
Spring is in the air, things are thawing out and coming alive.  This is a great time to focus on, or return to healthy eating habits, especially as more and more seasonal produce becomes available.