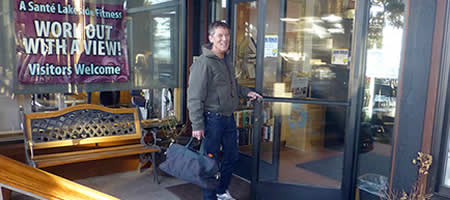 Work Out With A View.  Group Fitness Classes. Personal Trainers. Pilates Studio and more…
Live up to your personal expectations.
At A Santé Lakeside Fitness, we are your partner in being fit and getting stronger. In a community known for its outdoor lifestyle, we provide you with the equipment, trainers and classes to help you get where you're going. Better.
Latest From The Fitness Blog
shared from Greatest.com
From yoga and Pilates to circuits and supersets, there's no right or wrong way to get in shape. Whatever it takes to break a sweat, right? But let's not leave that sweat
Take up this 30 Day Arm Challenge this month and tone up and boost your arm muscle tone and strength to the max.
The challenge has 3 different exercises which you have to do each