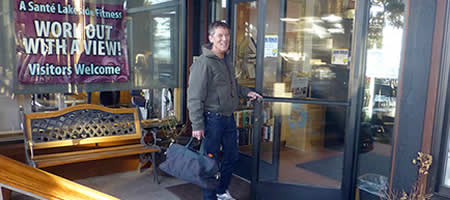 Work Out With A View.  Group Fitness Classes. Personal Trainers. Pilates Studio and more…
Live up to your personal expectations.
At A Santé Lakeside Fitness, we are your partner in being fit and getting stronger. In a community known for its outdoor lifestyle, we provide you with the equipment, trainers and classes to help you get where you're going. Better.
Latest From The Fitness Blog
2019 is here and the with the new year brings fresh energy to create more healthy habits and goals. Of course, one of the best things you can do for you is exercise.
Writen by KATHLEEN WONG shared from Greatist.com
Ah, the New Year's resolution—for some, the idea of setting a year-long goal is invigorating and motivational. For the rest of us, well, we're lucky to make it to