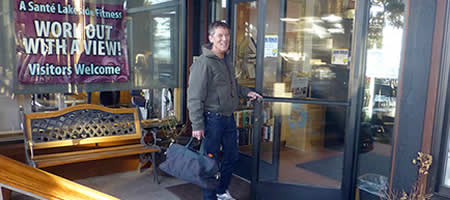 Work Out With A View.  Group Fitness Classes. Personal Trainers. Pilates Studio and more…
Live up to your personal expectations.
At A Santé Lakeside Fitness, we are your partner in being fit and getting stronger. In a community known for its outdoor lifestyle, we provide you with the equipment, trainers and classes to help you get where you're going. Better.
Latest From The Fitness Blog
Have you made a resolution this year? How is it going?
Do you need to RE-COMMIT, RE-ENERGIZE and RE-BOOT?
Have your New Year's Resolutions gone off track with this crazy winter we're having?  Not to worry,
Shared from Psychology Today written by Anna Akbari Ph.D
It's likely you are happily bidding "good riddance" to 2016. But merely kicking something — be it a tough year or a bad relationship — to the