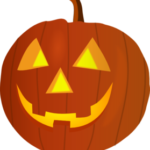 We will be closing early for Halloween on Tuesday the 31st.
Gym Hours will be 5:30 AM – 4:00 PM
Morning classes will take place as scheduled.
Winter Sports will be canceled.
Happy Halloween!
The Weird Ingredients in Halloween Candy (and Which Ones to Avoid)
shared from Greatist.com
What Is This In My Candy Bar?!
From the weirdly named additives to surprising ingredients and ominous oils, here are some ingredients in candy that will freak us out even when Halloween is over:
Artificial coloring. Sorry M&M's and candy corn, it looks like you're doing more harm than good. Although artificial coloring may make candy more appealing, it has been linked to behavioral problems, asthma, and even cancer when consumed in large quanities   . Another (not so fun) fact? After Halloween in 1950, food dye Orange #1 was banned from candy (for good!) after many kids got sick.
High fructose corn syrup. Sugar and spice may not be so nice. The consumption of HFCS, a sweetener derived from (you guessed it!) corn, may sometimes lead to kidney damage and liver disease in high doses  . Hold off on those king-size Twix and Milky Ways (and most other candy bars, in fact)!
Hydrogenated palm kernel oil. If you thought milk fat was bad, check out this oil creeping in our candy. More than 80 percentof palm kernel oil's fat is the saturated kind (which can up LDL cholesterol) but is often used in foods because it's cheaper than alternatives.
Have a Healthier Halloween
Don't fret! These sneaky ingredients don't have to take all the fun (and flavor) from Halloween. Check out these tips for a healthier Halloween, no creepy ingredients included.
Choose better. Okay, there's no denying a least a few pieces of candy on Halloween. So while we're at it, let's pick some better options, like dark chocolate Raisinetes, mini Hershey Special Dark bars, or a Twizzler or two. Or try low fat popcorn and pretzels for some crunch!
Make your own. Ditch the wrapper and make candy from scratch. Try some classics like Snickers, Reece's Peanut Butter Cups, or these vegan Kit Kats. That way, you'll have control over everything that goes into the mix!
Sharing is caring. Stuck with a whole bag of Halloween treats? Make sure to spread the love! Bring the bag into the office or share with friends, and allow yourself a bite-sized treat when that sweet tooth kicks in.
Get creative. The stomach can be satisfied on Halloween without going down the candy aisle. Sip on some spiced cider, munch on a caramel apple, or dip some sliced fruit in a creamy pumpkin dip. Just remember to eat regularly and not skip meals!
Give it away. Donate the extra goods to people around the world. Organizations like Operation Shoe Box and Operation Gratitude are great places to start.
Celebrate outside. Halloween isn't just about the sweets. Focus the fun on other traditions, like hayrides, apple picking, or walking through a haunted house. We promise you won't miss those Almond Joy's.
CLICK HERE to read the rest of this article.