WELCOME 2017
Wishing you peace, 
happiness and success in the New Year.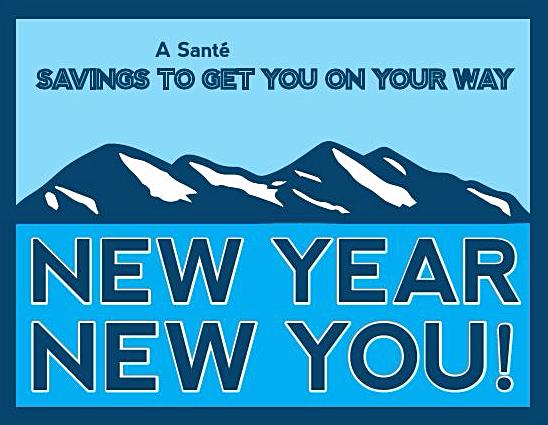 START THE NEW YEAR RIGHT!
COME BACK TO A SANTE' THIS JANUARY AND MAKE 2017 YOUR FITTEST!
3 ways to SAVE
1.  January only $20 with an EFT Membership*
or
2.  3 Months for $158
or
3.  $75 off Annual Pre-Paid Membership
Offer Valid 1/1/17 – 1/31/17  * First & Last months dues are collected when you join. We only ask that you give a 30 Day notice when you want to use your last month.