At A Santé Fitness, our trainers are here to help you be your best with personalized one-on-one workouts, or pair up with a buddy.
Our trainers have extensive backgrounds in fitness and strength training, physical therapy and more.  Let us help you find the trainer that is right for you!  Read about their areas of expertise, below.

Nick Casini
As a long-time local in the Lake Tahoe area, Nick has made quite a name for himself and his business, "Dynamic Strength & Conditioning".  After studying strength training and overall fitness at Hayward State University, Nick went on to become an International Sports Science Association certified personal trainer in 1988.  He is continually seeking further education in health and strength training and became certified in Advanced Strength Training in 1999.  He has also attended over 14 seminars and conferences in his 8 years of training.  Some of those included are:
Functional Strength Training, 2002
Weight Training Injury Symposium, 2002
Performance Nutrition, 2000
ABC's of Getting Lean, 1998
Training Jane, not Tarzan, 1997
Whether you are a high school athlete or senior citizen, Nick's extensive knowledge in the health & fitness field helps him to create an individualized nutrition plan and training regimen programmed for success.  Be prepared to see results when you train with someone who firmly believes that when you "give 100 % effort, you'll get 100 % return"!
For more information or to contact Nick, please call (775)772-2825.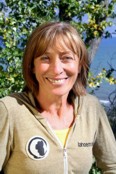 Sherie Schmidt
As a 38-year resident of Lake Tahoe, Sherie has always been a fitness enthusiast and nurtured a passion for weightlifting since 1987. She decided to devote herself to a career in the industry and became certified through ACE (American Council on Fitness) in 1997, furthering her education through seminars including:
2 week private internship with Sam Calhoun of Progressive Fitness
Paul Chek's "Scientific Core Conditioning"
Vern Gambetta's "Legs, Legs, Legs"
Perform Better "Learn by Doing" Functional Training Seminars
Her approach to training is non-intimidating and inspirational, while using a complete approach including weights, cardiovascular conditioning, and nutrition. She embraces your fitness goals with enthusiasm and professionalism, using many updated techniques (including laughter and just plain hard work). As your trainer, she will make herself available to you in the gym or off-site, offering challenges you can take to the outdoors.  She has completed 14 marathons, 8 Double Centuries, The Death Ride, dabbled in power lifting, and makes daily cardio attempts all in the name of fun and fitness.
She truly believes "If you think it, you can do it".
Contact Sherie at (530) 545-9521 for information on how you can make fitness a part of your life.
Linda Tripp
Linda Tripp, of Full Spectrum Fitness, has been a certified ISSA personal trainer at A Santé since 2001. She worked as a physical therapist assistant for 10 years and her experience with physical therapy is a major element in her personal training. Her college degree in psychology gives Linda a considerable talent for motivation.
Linda works with all ages and levels of clientele: athletes, people recovering from injuries or those who want improvement in their overall health. She is an avid nordic skate skier in the winter and trail runner in the summer. Linda enjoys attending seminars and lectures that keep her updated on current nutritional research and the latest health and fitness innovations.
Linda's goal in personal training is to make sure her clients train in a safe, effective, creative and enjoyable manner. Outdoor training is also an option. Linda loves her work and is happy to assist clients with reaching their fitness goals. If you want to improve your overall health and fitness level through fun and hard work, Linda is the trainer for you!
For more information, please contact Linda at (530)448-9643.